We're proud to offer our custom Cerekote coating services! All coating are applied at our shop on Vancouver Island, BC.

Cerakote colors we stock:
- Graphite Black
- Sniper Grey
- Magpul OD Green
- Magpul Flat Dark Earth
- Burnt Bronze
- Stormtrooper White
- Sig Pink
- Aztek Teal
- Robins Egg Blue

Hundres of other colors can be specially ordered in for a small additonal fee.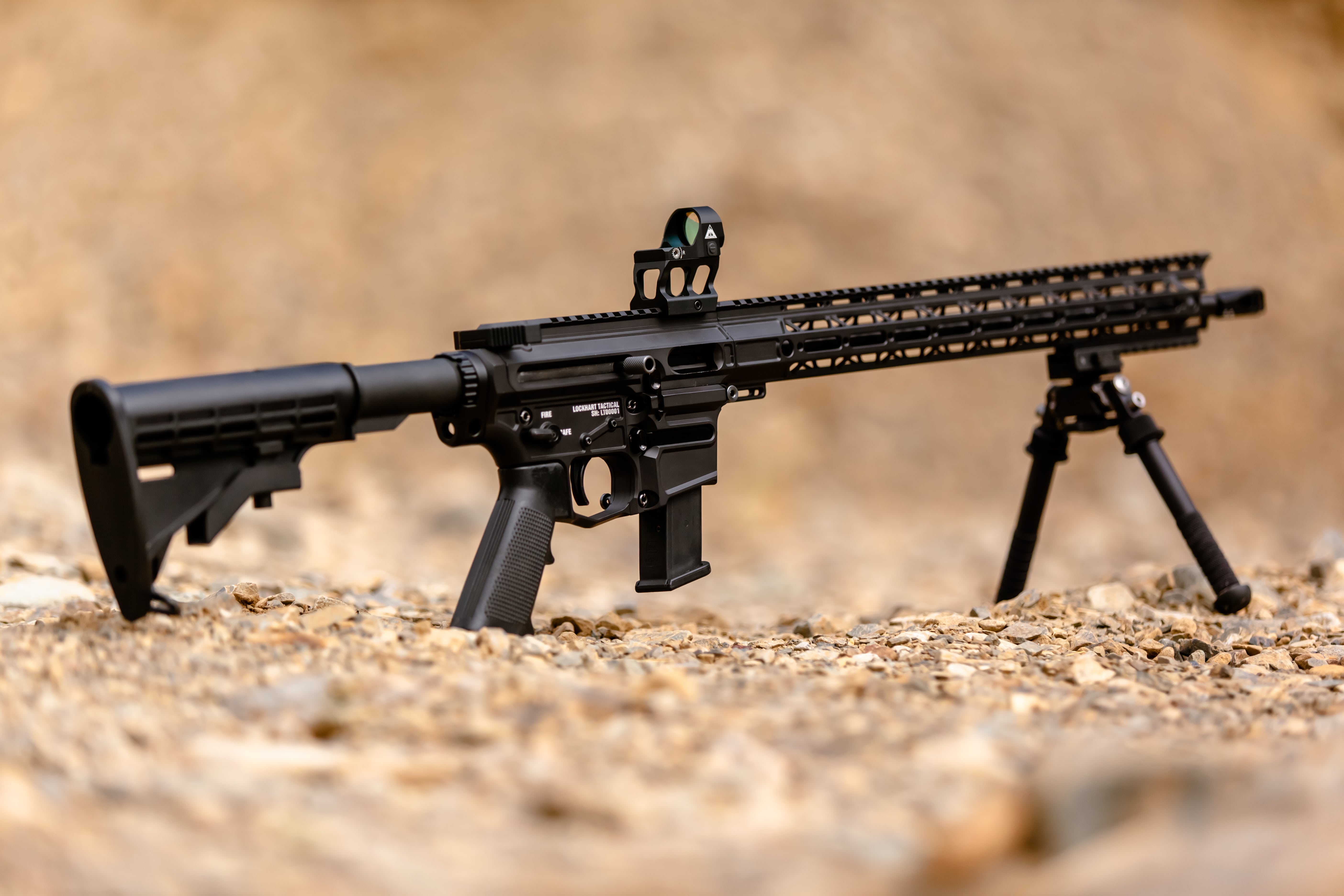 What is Cerakote?
Cerakote is a Polymer-Ceramic Composite coating that can be applied to metals, plastics, polymers and wood. The unique formulation used for Cerakote Vehicle Parts Prices ceramic coating enhances a number of physical performance properties including abrasion/wear resistance, corrosion resistance, chemical resistance, impact strength, and hardness. Each of these properties is rigorously tested to guarantee that Cerakote products remain at the forefront of the ceramic coatings market. Cerakote ceramic coatings utilize state-of-the-art technology to out-perform any competitive coating in both laboratory settings and real world applications.
Cerakote offers incredible protection and durably to any Metal parts. Protecting your favorite investments never looked so stunning.

What can we Cerakote?
- Long Guns (Chassis's, Barrel, Receiver, Magazine, Accessories)
- Pistols (Frame, Slide, Barrel, Magazine, Accessories)
- Optics
- Bows (Aluminum or Fiberglass)
- Airplane Parts
- Car Parts
- Motorcycle Parts
- Anything Metal or Fiberglass!

What about coating material that cannot be baked?
Cerakote comes in two basic forms, air dry and heat cure. All parts that cannot be sprayed with the H or E "bake on" series of Cerakote can be coated with air cure paint. No heat required!


How thick is Cerakote and will it affect the function of my firearm?
When applied, Cerakote is anywhere from .0005 - .001 thick. Extra care will always be taken with tight tolerance custom actions, or
actions that have had the bolt bushed, to ensure perfect performance after the coating is applied.

How does Cerakote protect my investments?
Cerakoted products can withstand 160 in-lbs of impact with no coating loss. Corrosive salt-spray testing shows that Cerakote resists corrosion 575 times longer than stainless steel and blueing. It is resistant to chemicals such as Gun Cleaner,WD-40, Brake Cleaner, Denatured Alcohol, Lacquer Thinner, Methyl Ethyl Ketone, Acetone, Gasoline, Mineral Spirits and Paint Stripper. Cerakote is so flexible, it can undergo a 32% elongation without distortion or coating loss. Our coatings improve performance and reliability over conventional finishes. This state-of-the-art coating technology out-performs any competitive coating in both laboratory settings and real world applications.
Coating process:

Step 1: If shipped assembled, parts are professional disassembled & cleaned
Step 2: Each part requiring Cerakote is sand blasted down to raw steel or aluminum.
Step 3: Cerakote is applied
Step 4: Required curing takes place (Heat or Air Cure depending on application)
Step 5: Parts are professionally reassembled and packaged for shipping back to client.
---
Cerakote Firearms and Bows Prices
---